About Us
Creston Large Animal Veterinary Services is tucked away in the beautiful oak tree covered hills of Creston, California.
We serve all of San Luis Obispo County, focusing in the North county. We also cover Monterey County and go as far north as King City/Lockwood areas and as far south as Arroyo Grande. If you are in our area, we would love to help you with any of your equine or livestock needs.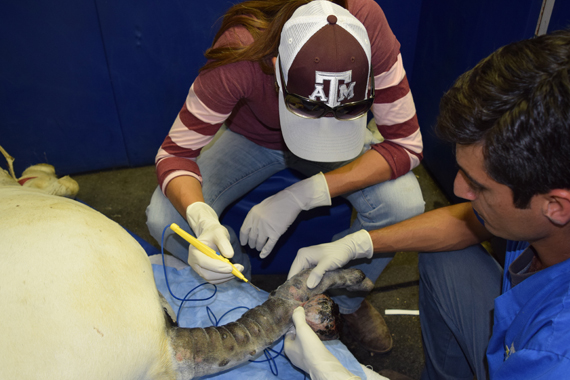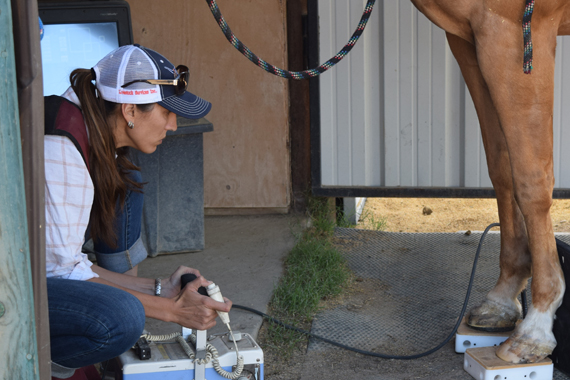 testimonials
"

We moved our small herd from Los Angeles County to San Luis Obispo County two years ago. We offer a forever sanctuary to our horses as most have been donated to our Non Profit Org. due to illnesses such as EPM, Sarcoidosis, Melanoma, Lymes and a host of other diseases. Our goal is to employ each horses' immune system to self-heal when possible by developing &amp implementing holistic treatment plans - maximizing comfort through recovery under the guidance of Dr. Kristina. Her level of care, knowledge, professionalism and willingness to battle challenging diseases is unsurpassed in our experience.
"

I own and run a training center for miniature horses called Piece of Me Miniatures. My business grew over night and Dr. Kristina has helped me develop a plan that works for my horses to maintain the health and performance throughout my barn. Without her knowledge, care and advice, my show horses would not be as successful as they are in the ring today. By keeping my clients' horses healthy, in peak performance, and feeling their best, it allows us to use our horses so they can do their job to the fullest. This is my livelihood as well, and I want to see my clients be able to enjoy their horse. If they get sick or injured, they can't enjoy them and I don't get paid. So a proper health care plan is so important to me. Dr. Kristina keeps us on the right track, for sure.
"

Upon arriving in SLO County with two horses, my husband and I had no knowledge of large animal veterinarians in this area. Subsequently one of our horses became very ill and it took several vets before one could diagnose his illness and treatment. That vet was Kristina Grewal. We only wish we could have found her first instead of the prolonged suffering we all had to go through. She has been by far the finest veterinarian that we have had the pleasure of doing business with. She's always been there for us through small issues and large. She is a true friend, not only to us, but also to our horses. Again, we wish we had found her first when we moved here five years ago.